What to expect?  How long does it last?  Why do I get hot flushes?

Menopause is complex and every woman experiences it differently.  While it can be a seamless transition for some, many women find it a more challenging experience, but why?
---
Here are some of the frequently asked questions:
WHEN SHOULD I EXPECT MENOPAUSE?
According to the NHS, the current average age for menopause in the UK is 51. This can commonly start between the ages 45-55. Starting menopause before the age of 40 is considered to be early menopause.
---
HOW DO I KNOW IF I'M IN MENOPAUSE?
Typically, the first thing you may notice is changes to your menstrual cycle. Your periods may become less or more regular, and the flow might change too, being either lighter or heavier. Any of these are normal and vary from person to person until your periods stop completely.
You can also visit your doctor who can take a blood test to measure your follicle-stimulating hormone (FSH) and oestrogen to confirm this or enquiry about Advanced Hormone Testing with us.
---
WHAT ARE THE MOST COMMON SYMPTOMS OF MENOPAUSE?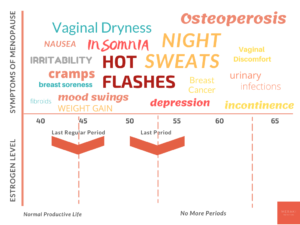 Hot flushes/night sweats
Weight gain
Digestive issues, such as bloating
Anxiety and low mood
Fatigue
Loss of skin elasticity, wrinkles, hair loss
Vaginal dryness
Sleep disruption
Loss of libido
There are various factors that can make menopausal symptoms worse, such as oral contraceptive use, excessive alcohol consumption, weight, smoking, lack of exercise, history of Pre-Menstrual Syndrome (PMS), and stress.
---
 Here are the 3 distinct phases within menopause:
Perimenopause: This is the time before your period stops completely. This can last from a few months up to 10 years, as the process of oestrogen and progesterone production reduces slowly, and the ovaries slowly stop the release of eggs. It's within this phase that you may start experiencing symptoms, such as irregular cycles, mood changes, or you might even find your appetite changes. This phase ends when your period completely stops.
Menopause: This is defined after 12 consecutive months of not having a period. The ovaries no longer produce eggs, and your oestrogen and progesterone production has significantly reduced. Symptoms may still continue in this phase, but will slowly reduce in frequency and severity.
Post-menopause: This is the phase after menopause, wheresymptoms have subsided.
---
WHAT CAUSES HOT FLUSHES?
Hot flushes are a classic symptom for many women during menopause, and often oestrogen gets the blame. The temperature regulation of skin alters dramatically during menopause due to the hormonal changes.  However, this is not entirely due to changes in oestrogen levels.
Elevated stress hormones (cortisol) plays a vital role in temperature regulation and can increase body temperature dramatically. In fact, it is often a key contributor to hot flushes. Therefore, it is important to reduce your stress levels as much as possible.
From a dietary perspective, plant oestrogens, also called isoflavones, (found in flax seeds, soya, or red clover) can help to reduce hot flushes.
---
HOW CAN I LOSE WEIGHT DURING MENOPAUSE?
Because oestrogen regulates fat and glucose metabolism, once we are in post-menopause phase, this can lead to changes in our metabolism, and ultimately in weight gain.  This can also be driven by sleep disruptions, digestive symptoms, and stress, which are often experienced.
Stress can greatly impact the ability to lose weight by stimulating blood glucose and encouraging fat storage. However, it is possible to lose weight during menopause by improving dietary and lifestyle choices as follows:
FIBRE
Increase your intake of prebiotic fibre from fresh fruit and vegetables, or through prebiotic supplementation. Prebiotic fibre, such as inulin in chicory root and resistant starch in cooked cooked cooled potatoes, promote satiety and fullness, reduce cravings, and promote weight loss.
STRESS
Reduce your stress by incorporating daily relaxation techniques such as breathing exercises, gentle stretching and meditation. Use calming nutrients: chamomile, lemon balm, magnesium, and vitamin B6. They all help to reduce stress by promoting our calming neurotransmitter – GABA in addition to promoting better sleep.
SLEEP
Get a good night's sleep and create a night time routine. Start with removing technology from the bedroom and choose cooling, breathable nightwear and bedding. Also, try to get some daytime light by going outside and 'look up'. You can also monitor how well you're sleeping using an app such as 'Sleep Cycle'.
BLOOD SUGAR MANAGEMENT
Check your blood glucose levels. If your blood glucose levels are too high, this will be inhibiting weight loss, which as mentioned above, can often be linked with stress and a lack of sleep. Learning how to balance blood sugars is really important for weight loss.
THYROID
Check your thyroid function. The thyroid is the master of our metabolism, so if you have been struggling with weight loss for a long time, and you're experiencing symptoms such as constipation, hair loss, fatigue and anxiety, then having your thyroid tested could be useful.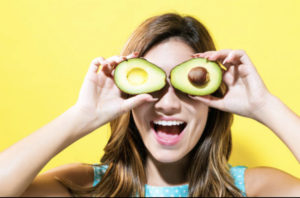 ---
HOW DO I REDUCE BLOATING DURING MENOPAUSE?
Oestrogen is known to influence our gut bacteria, and the regulation of fluids in the body. This means that fluctuating oestrogen could be contributing to digestive symptoms such as bloating, reflux or constipation, as well as water retention during menopause.
Improve your gut microbial balance by increasing intake of dietary prebiotic fibre, fermented foods, and maybe supplement with probiotics. Reduce your intake of processed, highly refined sugar to prevent digestive symptoms.
Keeping hydrated and ensuring you're consuming enough magnesium and potassium rich foods will support healthy and regular bowel movements, and proper kidney function.
---
I AM TAKING HRT, WHAT ELSE CAN I DO?
Some women may opt for HRT if their symptoms are severe, or if there are other medical reasons. In some cases, not all symptoms are 100% resolved, so there are nutritional strategies you can employ to help. It is also very important that the extra hormones are properly metabolised by your body to reduce the risk of any potential negative effects.
Whether you are taking HRT or not, the following tips will be helpful to support healthy oestrogen metabolism, but this is even more important if you are taking HRT:
Ensure you have adequate intake of B vitamins, in particular folate, vitamins B12,B3, and B6. These are the key nutrients that support detoxification of oestrogen. A quality methylated B complex, or a multivitamin, may be good additions to your supplement protocol. (Always check with a qualified practitioner before taking supplements)
Increase your intake of cruciferous vegetables such as broccoli (particularly broccoli sprouts), cabbage, and cauliflower for their sulforaphane   Sulforaphane induces a potent antioxidant that deactivates damaging metabolites of oestrogens and carcinogens.  Indole-3-carbinol, another molecule found in broccoli and broccoli sprouts actively promotes the breakdown of oestrogen and has been shown to be protective against oestrogen driven cancers (e.g. breast, endometrial and cervical). Ellagic acid, found in large amounts in pomegranates, is another amazing antioxidant which can protect our cells and DNA from damage.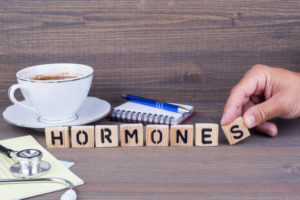 ---
WHY AM I SUFFERING WITH LOW MOOD AND ANXIETY?
Low mood and anxiety are very common symptoms for many women throughout menopause. However, this might not just be down to menopause. It's always worthwhile getting vitamin D, B12 and folate levels checked as these can all contribute towards low mood.
Don't assume it's all related to hormones. Entering this new stage in life can be daunting, and sometimes it's not all about nutrition. Find new ways to energise yourself, perhaps finding a hobby that motivates you, even if that's simply taking a stroll outside, or listening to music.
---
HOW DO I SUPPORT BONE DENSITY DURING AND AFTER MENOPAUSE?
Oestrogen plays a huge role in bone metabolism, which is why there is an increased risk of bone conditions such as osteoporosis in the post-menopause stage.
A sedentary lifestyle can worsen the incidence of bone fractures and further increase the risk of osteoporosis. Therefore the need to support bone density is important post menopause.
Increasing certain nutrients such as vitamin D, K, calcium and boron, as well as incorporating daily physical activity, more specifically weight resistance exercises can help to maintain bone strength.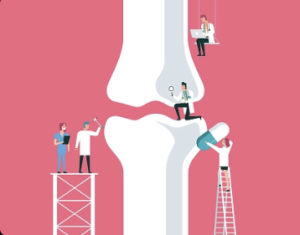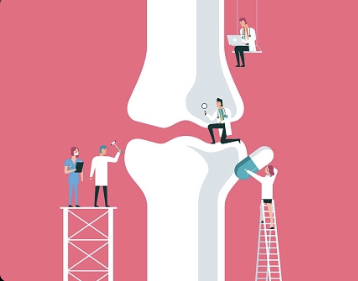 ---
ARE THERE ANY OTHER NUTRIENTS I SHOULD CONSIDER?
Yes. If you're suffering with vaginal dryness or wrinkles, then supplementing with collagen and essential fatty acids could be a great option. Collagen is a key component for our connective tissue including skin, blood vessels, joints and bones.
Oestrogen plays a big role in collagen production, so when it's low, it can be one of the reasons for the loss in skin elasticity. Therefore, supplementing with collagen, vitamin C, phytoestrogens, and essential fatty acids (omega-3) can improve overall skin appearance.
---
WHAT ARE THE BEST SUPPLEMENTS FOR MENOPAUSE?
Every woman will have different needs and symptoms, and it is best to discuss your individual requirements with a Nutritional Therapist or another professional.  However, there are certain products everyone could consider as a baseline support:
Multinutrient – an all in one hormone, energy, and nervous support. Choose a potent multi vitamin that contains nutrients in their most bioavailable forms. Look out for 'methyl'folate(the active form of folic acid) and 'methyl'cobalamin (vitamin B12) for oestrogen metabolism.
Isoflavones (plant oestrogens): Red clover is a good potent source and suitable for those who avoid soya-based products. They help to reduce most symptoms of menopause, from hot flushes and vaginal dryness, to sleep issues, poor memory and osteoporosis.
Omega-3s (from fish or algae oil) – a daily essential to support a healthy heart and brain function, reduce excessive inflammation, and promote healthy skin and joints.
---
If you have any questions that we haven't answered, or you would like to talk about your menopausal experience, get in touch at www.meraki-nutrition.co.uk/contact
Source: Biocare.com, find references here