We take time to explore your full story
Many people come to a nutritionist at the end of a long journey of frustration. Years of yo-yo dieting, ongoing chronic symptoms or digestive issues that medications just don't seem to help. We're not limited to a 15 minute consultation. We take time to explore your full story and ensure you feel heard. We gather the information from all aspects of your life, consider the side effects from medications that may increase, or even cause, some factors of your symptoms. We stay central to the investigation and connect the dots.
The aim – to make small changes that lead to a healthier, happier life. A 20% change can have an 80% impact on your wellbeing.
What to expect
Questionnaire
Initial Consultation
Nutritional Plan
Tests and Specialists
Questionnaire
In order to provide an accurate assessment we ask that you complete a questionnaire (intake form). We find this not only aids in our overall review, but it also defines what you really need. Though we'd like you to be as specific as possible, we know some areas may remain a bit grey at this point. We're happy to discuss those details later.
Initial Consultation
During your initial consultation we focus on:
Understanding you and your body
Medical history
Family history
Current physical activity levels
Lifestyle and worklife
Sleeping habits
Food choices
We then discuss your priorities and aims, both short and long term.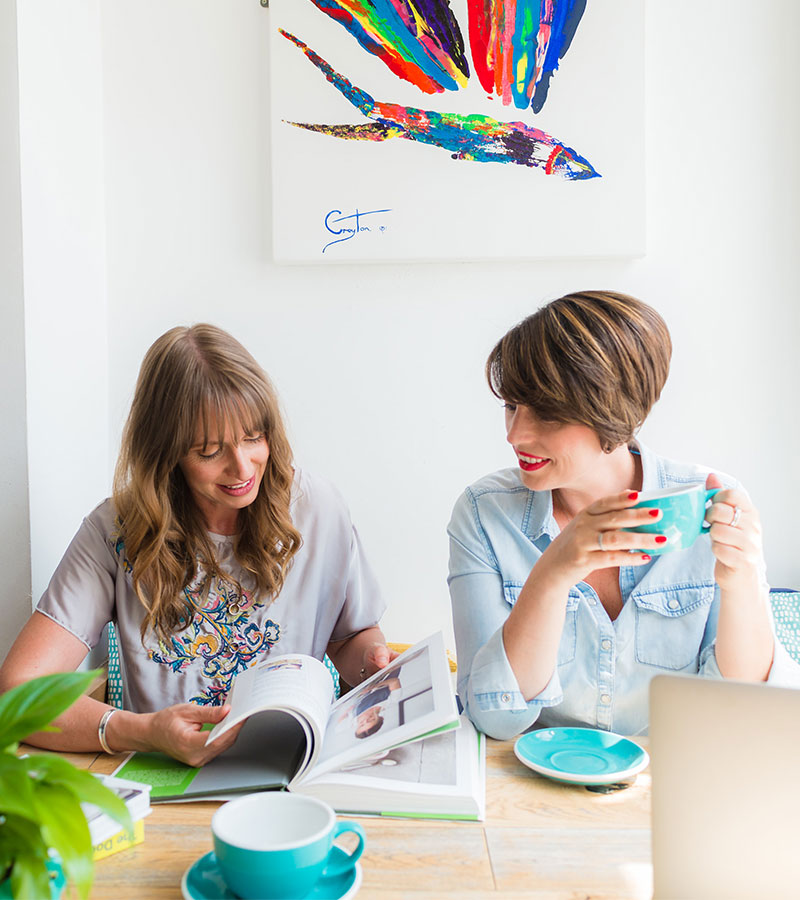 Nutritional Plan
Your nutritional plan isn't just about picking the right food. We provide information on foods to include or avoid, taking into account your likes and dislikes. We'll never suggest kale smoothies if you won't get past the first taste. We also look at introducing a degree of physical activity that suits your lifestyle. If you don't have the time or inclination to go to the gym, we won't suggest it. The first steps are the hardest, but even 10 minutes walking a day is a foot in the right direction.
We may also introduce additional factors into your plan, such as supplements to give your body an initial kickstart. The intention is to help your body start to heal itself, so these are usually only short term.
The key word here is 'agree'. We agree your plan with you, so it's realistic, and you are enthusiastic, not overwhelmed. After all, we can provide the support, but it's your commitment that makes it happen.
Tests and Specialists
Where needed we may recommend additional functional testing. Testing can be either blood, saliva, urine or stool testing which will be discussed with you during your consultation. Private testing is more detailed than that performed by a GP, as we look for a wide range of markers. This provides us with a snapshot of your immediate health and can indicate a route to help you feel better.We may also refer to specialists such as a physiotherapist, chiropractor, acupuncturist, or even herbalist if we feel this is appropriate for your continuous health and wellbeing. We will always aim to work alongside your GP and other medical professionals involved in your care to reach the best possible outcome for you.
Our Fees
One off Consultations: £140.00 per consultation (1 hour)
Packages:  Our Packages are designed to deliver sustainable changes that last.  All packages start with the completion of our online questionnaire, followed by a face to face one hour consultation. We tailor your nutrition plan for you, taking into account your personal goals, lifestyle, routine, likes and dislikes.  Ongoing weekly support ensures you have little risk of steering off course – no matter what life throws at you.
To download information on our packages click here: Meraki Packages
Our fees reflect the time we spend preparing for your appointment, researching and writing personalised plans and to study and interpret any GP or functional test results. We pride ourselves on providing safe, evidence-informed and highly effective recommendations.
Supporting you on your journey
Once you've begun, we're here to support you. We're not looking for a quick fix, but long term changes and lasting effects. If you've suffered from chronic disease, or take medication, we'll work together to identify causes of your symptoms and tweak your plan as we go.  Remember, as long as you are invested in caring for your own health, we're right here with you.