Common reasons why people visit us
Our nutrition plans are personal to you and your symptoms. The most common reasons that people visit us in clinics include:
Digestion issues such as Irritable Bowel Syndrome (IBS)
Changes in bowel movements, bloating, cramping, indigestion and intolerance to certain foods are often indications of thyroid and hormone imbalances or imbalances in the digestive system.Diet and lifestyle changes can ease these symptoms once the root cause is identified. Causes of digestion issues could include Small Intestinal Bacterial Overgrowth (SIBO), parasites, infection, low stomach acid or a side effect of medication; all of which can be determined through functional testing. Learn more about Indigestion and Acid Reflux.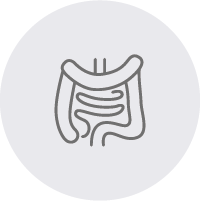 Chronic Fatigue, Low Energy and Anxiety
Chronic fatigue is an illness that cannot be explained by an underlying medical condition and is often linked to adrenal fatigue or widespread inflammation.Symptoms that accompany chronic fatigue include joint pain, muscle pain, poor concentration, poor memory, headaches, night sweats, chills, and digestive disorders.
Functional testing is not used to identify these conditions, however disorders such as fibromyalgia and anxiety can often be supported through positive changes to diet and lifestyle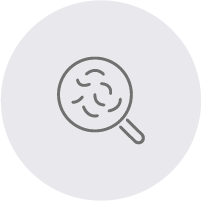 Skin Conditions, Asthma and Allergies
Asthma, skin conditions such as eczema, and allergies such as hayfever are generally linked to a gut imbalance or histamine intolerance, which stimulates an over reactive immune system.Working on the root causes such as gut health can dramatically reduce these symptoms and relieve the stress caused through skin and allergy responses.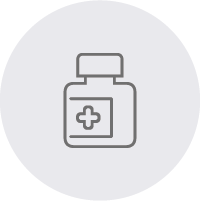 Weight Management
No one plan fits all when it comes to weight management, we tailor our plans to meet your aims and lifestyle. This could mean tweaks to your existing diet to support blood sugar related conditions such as diabetes, hormone related conditions, and cardiovascular health.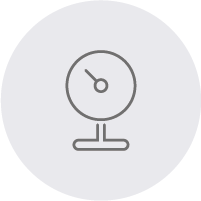 Metabolic Disorders, Cholesterol and Blood Sugar Concerns
A history of yo-yo dieting and poor nutrition can lead to a sluggish metabolism, which can lead to disorders such as insulin resistance, hormone imbalances, cardio and cholesterol issues.
We have holped many men and women take back the control of concerning cholesterol levels, high inflammation, and poor blood sugar control. Our FDX Advanced Blood Analysis test gives us a helicopter view of the full picture, so we can then zoom in on where your body needs support.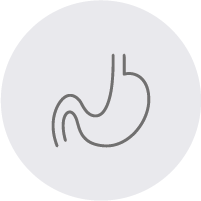 Polycsytic Ovarian Syndrome (PCOS), Endometriosis, Hormones and Fertility
Polycystic Ovarian Syndrome (PCOS) is one of the most common hormonal disorders in women. It's closely associated with infertility affecting many women of childbearing age. Symptoms of PCOS included weight gain, irregular periods, acne, excessive hair growth, and challenges conceiving. Diabetes, mood disorders, metabolic syndrome, and heart disease becomes an increased risk for PCOS sufferers, however the good news is there are many natural ways to support PCOS symptoms and other hormone imbalances such as PMS, PMT and fertility challenges.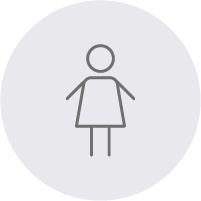 Thyroid Dysfunction
An overactive or underactive thyroid can be difficult to identify through standard GP tests due to the restrictive testing available.Changes to metabolism, heart function, digestion, energy, appetite, hair, nails sleep and mood are all signs that the thyroid is over-producing or under-producing sufficient hormones.
There are many ways to support the thyroid through dietary changes and other natural remedies, and we encourage a full thyroid panel test for all clients that are concerned about thyroid health.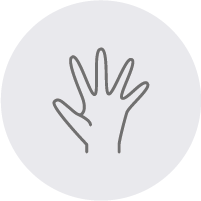 Sports Training and General Fitness
Whether you're training for a marathon, a competitive bodybuilder or a professional athlete who wants to perform at their optimal best, we will support you. Fitness is personal, and diet is key. We provide testing to assess core body functions so you reach your goals safely and successfully.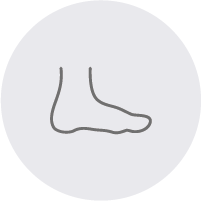 Functional Testing
Functional testing removes the guesswork of how your body is functioning, and establishes or rules out underlying causes of symptoms.Testing (including tests carried out by your GP) provides us with a snapshot of the current moment. We will not diagnose a condition, however testing can be a useful tool to rule out potential disease and provide a base line measure to understand progress through interventions.
Our tests are carried out by professional industry recognised laboratories in the UK and are analysed using saliva, blood, urine or stool samples. Tests include:
Gut Microbiome Analysis
Our microbiome is as unique to us as our fingerprint. Hugely important to our wellbeing, it has been dubbed the second brain.Imbalances in the microbiome are linked to tummy troubles including IBS and bloating, to fertility and immunity issues, to low energy and libido, and to illnesses including Alzheimer's and arthritis.
Symptoms such as sugar cravings may indicate a yeast overgrowth, and the inability to digest dairy may mean lactobacillus is missing entirely. The GI Effects stool test can help us find out specifically what is causing your symptoms so we can work methodically to bring your gut health back to equilibrium.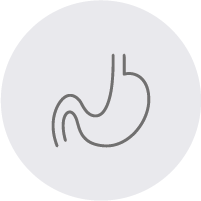 Thyroid Testing
Thyroid disorders affect up to 5% of the population and many sufferers are unidentified due to the limited tests that GP's offer.The thyroid is a butterfly-shaped gland that sits at front of your neck and sets your entire metabolic rate. It controls your weight, energy levels, mood, and is involved in everything from your cholesterol to female hormones.
Our comprehensive thyroid tests not only test TSH and T4 hormones, but also include Reverse T3, Free T4, Free T3, and antibodies and checks for deficiencies in selenium, iodine and zinc.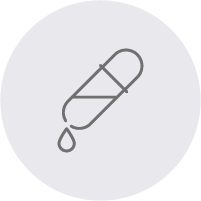 Adrenal and Stress Hormones
Adrenal fatigue and stress may be the underlying driver to chronic fatigue and unexplained pain linked to conditions such as fibromyalgia. This saliva test can detect imbalances in the daily circadian secretions of the stress hormones cortisol and DHEA. Imbalances in these hormones can indicate an inappropriate response that can negatively impact energy levels, emotions, and many other health complaints.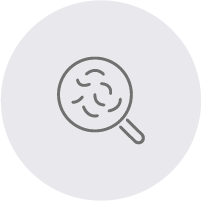 Sports Hormone checks
This blood sample test is for individuals who want to gain insights into the hormones which can affect athletic performance, especially for strength and power sports.The profile consists of key performance hormones such as testosterone and oestradiol, thyroid stimulating hormone (TSH), free thyroxine (FT4). A full blood count is analysed assessing deficiencies, liver function, kidney function, and checks iron status and protein levels.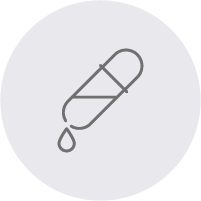 Well Woman Health Screens
This bestselling blood test is a comprehensive health screen for women of all ages. This health screen provides an insight into a wide variety of conditions from heart disease and diabetes to liver and kidney function, thyroid health and iron status – a vital tool in understanding your current state of health.Key markers include; red and white blood cells, liver health, kidney function, bone health, gout, diabetes, iron status, cholesterol, inflammation as well as ferritin, vitamin B12, folate, vitamin D, thyroid function and magnesium. This profile also includes female hormones FSH, LH and oestradiol which are markers for fertility, menopause and polycystic ovary syndrome (PCOS).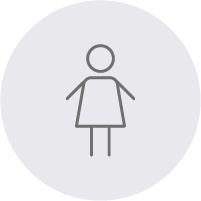 Well Man Health Screens
Our most popular male health screening covers the key health markers for blood, liver, kidney, diabetes plus important measures of iron storage, vitamins, minerals and hormones.Designed to give you base levels for a wide number of important health markers which can be monitored over time, this advanced profile is a quick and reassuring way of assessing your current state of health.
Key markers include; red blood cells, white blood cells, liver health, kidney function, bone health, gout, diabetes, iron status, cholesterol, inflammation as well as ferritin, vitamin B12, folate, vitamin D, thyroid function and magnesium. This profile also includes a test for testosterone, a male hormone essential for libido, fertility and building muscle mass.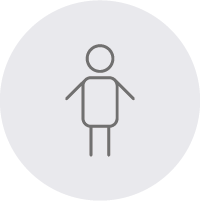 Fertility and Pregnancy Hormones
This blood sample test is for women looking to monitor specific hormones that may impact their fertility, menstrual cycle and menopause.The test measures Luteinising Hormone (LH), which controls the reproductive system, Follicle-Stimulating Hormone (FSH), which helps control egg production and the menstrual cycle, oestradiol, which is involved in ovarian function, and prolactin which can determine whether a woman is menstruating.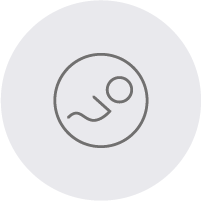 Food Intolerances & Nutritional Deficiencies
We offer comprehensive screening for vitamin and mineral status, food intolerance and allergy screening (inhalants and foods).We use these tests as an initial investigation screen for individuals with signs of skin, respiratory and digestive allergic responses.
These tests are ideal for those looking to check their vitamin and mineral levels, assess their general health or identify common allergy conditions.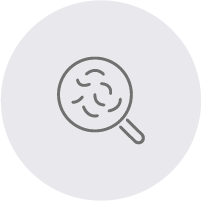 Corporate Wellness
Our corporate wellness programmes can be weekly, monthly, quarterly. We offer:
1:1 Workplace Clinics
Lunchtime Seminars
Group Workshops
Food and Drink Consultancy
Guest Speaking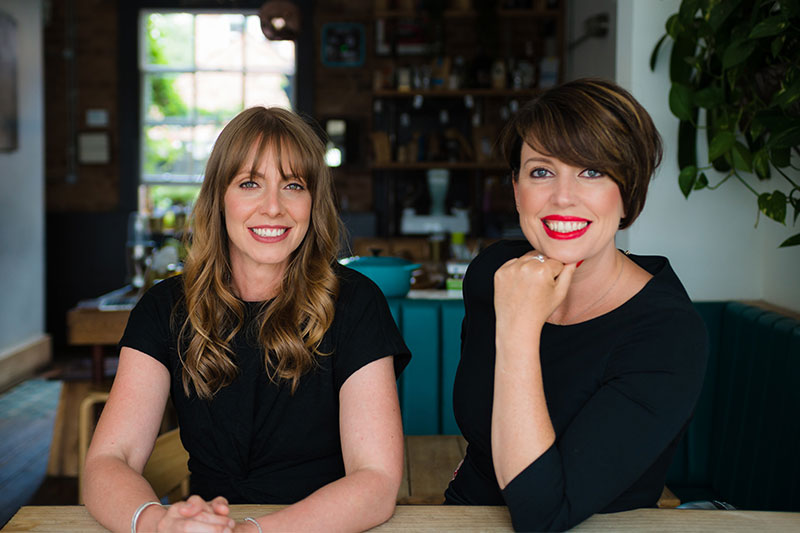 Clinic Appointment Fees
Nutrition Packages start at £495 (6 weeks)
Corporate Wellness Fees
Our fees are based on the time required to deliver your event, guideline prices are:
1 hour online session: £250
Half Day Onsite – £450 plus travel expenses
Full Day Onsite – £700 plus travel expenses
Contact us for a quotation and to discuss how you or your clients could be supported by Meraki Nutrition.
International Projects / High Profile Clients
Please contact us to discuss your requirements and we will submit a quotation based on your specific needs and location.
Please request a quotation for home appointments.
Our fees reflect the time we spend preparing for your appointment, researching and writing personalised plans and to study and interpret any GP or functional test results. We pride ourselves on providing safe, evidence-informed and highly effective recommendations.