This year it is estimated that over 350,000 people will attempt a vegan diet in January 2020 with the vegan charity 'Veganuary' claiming that is will save as much greenhouse gas emissions as removing 160,000 cars from the road.
Choosing veganism might be for environmental reasons, health reason or for self awareness reasons – whatever the motive, it's important that veganism is approached safely and not a free pass to the ready meal/crisp isle.
Over the last 7 years more and more food production companies are cashing in on this New Year pledge, it's important to recognise that just because a packet carries the label 'vegan', it doesn't necessarily mean 'healthy'.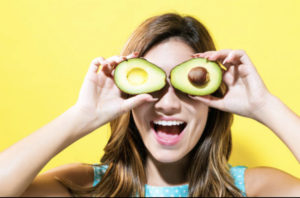 WHAT IS VEGANISM?
In a nutshell (pun intended) it's a diet based on plant foods.   Excluding animal products such as dairy and meat
Unfortunately, vegan quarter pounders, vegan sausage rolls, vegan bacon etc might appear to be ideal options when swapping out your usual meaty meals, but we encourage you to be aware of the ingredients in these highly processed products.
Many vegans expect to lose weight and 'feel better' when becoming vegan, and while this is true in most cases, it doesn't always work that way.
Processed vegan foods (anything from a packet that doesn't look like a plant) tend to come with added sugars, trans fats, additives, fillers and preservatives and food colouring.  Always read the packet before you buy and check the ingredients.
THE BENEFITS OF FOLLOWING A VEGAN DIET
A vegan diet (without processed foods), has pretty significant health benefits:
Weight loss
Lowered blood pressure
Lowered cholesterol
Less cardiovascular risk
Improved blood sugar control
When eating plants it is inevitable that certain vitamins and nutrients will be increased such as fiber, folate, vitamin C, vitamin E, potassium and magnesium and of course less saturated fats that come from animals and dairy.
THE DOWNSIDE OF FOLLOWING A VEGAN DIET
There are nutrients that vegans are at risk of becoming deficient in such as:
Iron
B12
Calcium
Vitamin D
Omega 3 fatty acids
Iron deficiency develops because the vegan diet eliminates heme iron (from animals) which is more easily absorbed in the body than the non-heme iron found in plants.
B12 is naturally found in animal products such as eggs, meat, poultry, fish and dairy products – all foods that are excluded on a vegan diet.
Inadequate B12 intake leads to certain types of anemia, fatigue, loss of appetite and potential neurological symptoms.
Calcium and Vitamin D is often found together in foods and these two nutrients work together to maintain bone health.  Inadequate intake of one has an effect on the other.
Omega 3 fatty acids play key roles in heart health, brain and eye health and reduce chronic inflammation.  The best sources are fish, eggs and sea vegetables but they can also be found in some nuts and seeds such as flaxseed, chia seeds and walnuts.
Alongside nutrient deficiencies eating out can be difficult for vegans.  If you live near a major city you are more likely to find vegan restaurants and some fast food outlets (for example Nandos) are now offering vegan alternatives.  However, remember these come at a cost of added sugars, unhealthy fats and additives.
An unexpected side effect of veganism is weight gain.  The reason this happens is the surprising amount of processed foods available for vegans.   Cookies, crackers, cakes, ready meals, sauces, ice cream, vegan cheeses… the list is endless and high intake of these foods cancels out the health benefits of a true vegan diet.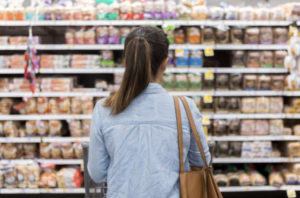 OUR VERDICT
A vegan diet can be a healthy approach for individuals who ensure they are meeting all of their macronutrient and micronutrient needs such as calcium, iron, B12, calcium, vitamin D and omega 3 fatty acids.
It's important to note that people can still follow the confines of a vegan diet and eat a diet of unhealthy processed foods.  Also a healthy vegan diet requires more time in the kitchen cooking and planning meals out than a standard diet.
The environmental and ethical benefits are personal to the individual choosing this diet and no one should ever feel pressure to follow a vegan diet if it doesn't sound appealing or doesn't support personal health goals.
We can all benefit from increasing plants in our diet, without eliminating animal products completely.  Nutrition is personal.
VEGANUARY CHECK LIST
Choose organic where possible. Look up the Dirty Dozen and Clean Fifteen for more on this as it's not always necessary to buy everything organic.
Ensure you are having adequate protein from beans and legumes
Steer clear of processed packaged foods labeled as 'vegan' where possible
Check ingredients if you do choose these foods and monitor sugar intake
If veganism works for you and you decide to adopt this way of eating long term, ensure you are supplementing with good quality B12, Vitamin D and Omega 3 supplement to support your health. Vegan options are available (but more expensive), ask a Registered Nutritionist for their recommendations.
Don't bow down to peer pressure. If veganism isn't for you, that's fine – there are other ways to support your personal goals and values.  Increase your plant intake anyway, and choose ethically sourced animal products in moderation.